This page contains affiliate links. For more information please read my Disclosure Policy.
If you've ever seen the term 'quick bread recipe' and wondered, what are quick breads? This is the guide you need! All your questions will be answered as I discuss the types of quick breads and the 4 mixing methods used to make them with plenty of examples and delicious recipes to get you baking!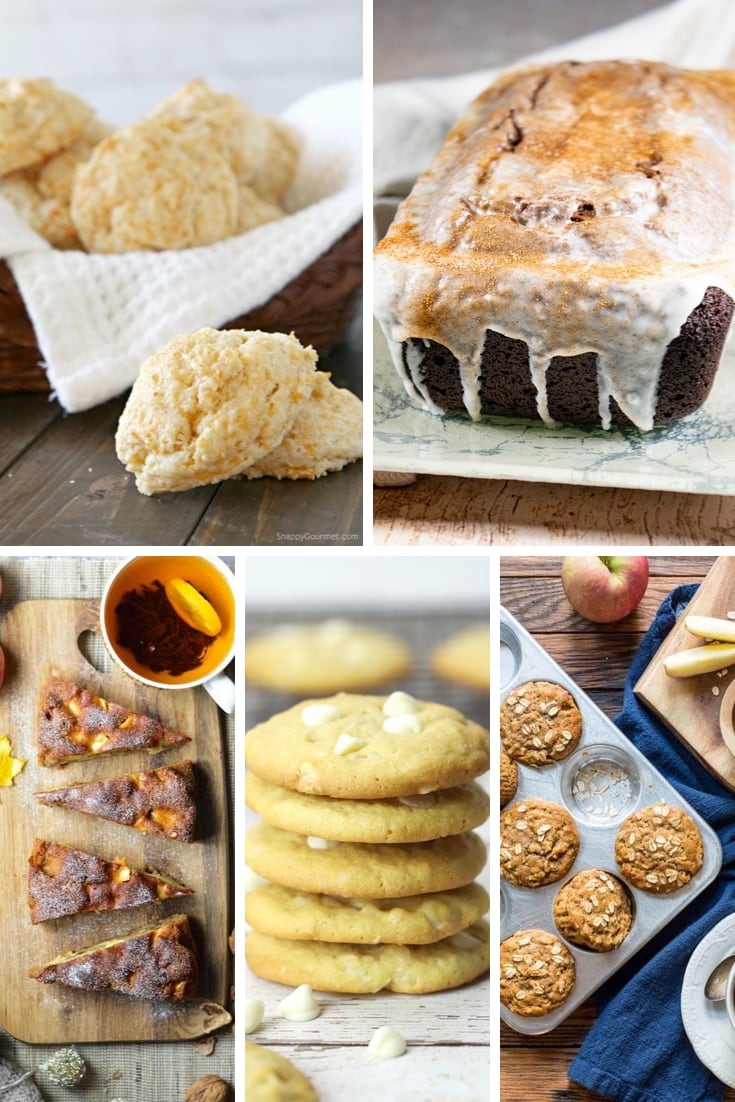 As the autumn season begins, countless delicious baked goods flood the internet. I'm a willing participant in the baking and the eating of them. One of the most popular forms of baking this time of year are quick breads. But what are quick breads? Are they the delicious loafs of sweet, sticky-topped breads, are they the bundt cakes, or the cookies?
It may surprise you to learn that a quick bread is ALL those things…and more! There are a huge variety of types of quick breads and several different ways to make one, and they're all delicious in their own way.
Quick Breads DEFINITION
The term 'quick bread' is a way of categorizing many different types of baked goods, namely ones that rise with the use of chemical leavening agents. This can be any cake, cookie, scone, or bread recipe baked by using chemicals to create rise rather than yeast or eggs. Eggs can be used in a quick bread to create air, but there must also be a chemical leavening agent to be called a quick bread. Sorry meringues!
There are many types of chemical rising agents, but the two main leavening sources we use are…
Sodium Bicarbonate (Baking Soda) – Without getting to chemistry crazy, baking soda is an alkaline ingredient (opposite an acid) that can be used as a source of leavening in recipes that contain the necessary acidic ingredient. Some examples of those are:
The combination of these ingredients with baking soda causes an immediate, bubbling reaction and creates rise in our baked goods. It's best not to leave these batters sitting around once mixed, or the reaction will burn out and your baked goods won't rise.
Baking Powder – these leavening agents contain the complete set of rising tools you need for baking – both the alkaline component and the acid needed to create rise. While there are many different types of baking powder, especially when you learn about ones made for commercial producers, what we home cooks are concerned with are:
Double Acting – The common choice for home cooks, and for good reason. Double acting baking powder contains a combination of baking soda and various crystallized acids that react at two separate times during baking. Once during mixing, then again when heat activates it.
If you ever come across single acting baking powder, or have a recipe that calls for it, don't fret. You can interchange double acting fairly easily.
Interested in making your own baking powder? Learn how from the Simple Life Mom blog.
Examples of Quick Breads
Now that you know quick breads are any baked good made with the use of chemical leavening agents (The origin of the name quick bread was even thought to date back to when baking powder was invented in the late 1800's), you can see how many different things that would be! Here are a few examples:
Muffins
Cakes
Brownies
Pancakes
Donuts
Waffles
Scones
Biscuits
Cookies
Loaves
This doesn't even cover them all! Literally anything, sweet or savory, that is baked with the aid of baking soda or baking powder qualifies.
Types of Quick Breads – Organizing our recipes
With a category as broad as quick breads, it's helpful to be able to organize the many types somehow. Quick breads are simply different ratios and mixing methods of the same core ingredients: flour, liquid, fat, sweetener, leavening agent, and flavor. This makes the easiest way to organize them by the mixing method.
Understanding the mixing methods can help you determine which approach will produce the desired texture and baked good you're going for. Then the doors of creativity are literally wide open!
1. Straight Mixing Method
The straight mixing method is an easy, very common method of producing a quick bread. It's the simple addition of wet ingredients to dry. Often referred to as the two bowl method, it's requires combining all the dry ingredients in one bowl, all the liquid in another, and then combining the two to create a batter.
This mixing method will most often produce a batter, sometimes thick and sometimes thin. Here are a few bonus tips for using the straight mixing method:
Don't overmix! Overworking the batter once the flour is added can lead to a tough or dense baked good.
Lumps are okay, so long as there are no large dry spots or streaks of unincorporated flour.
Simple and easy right? Here are some delicious quick bread recipes using the straight mixing method!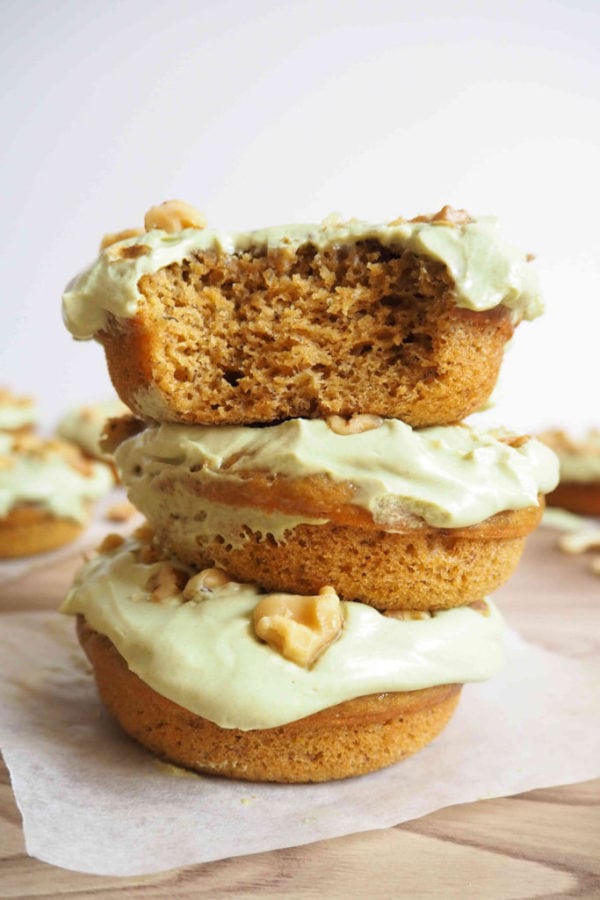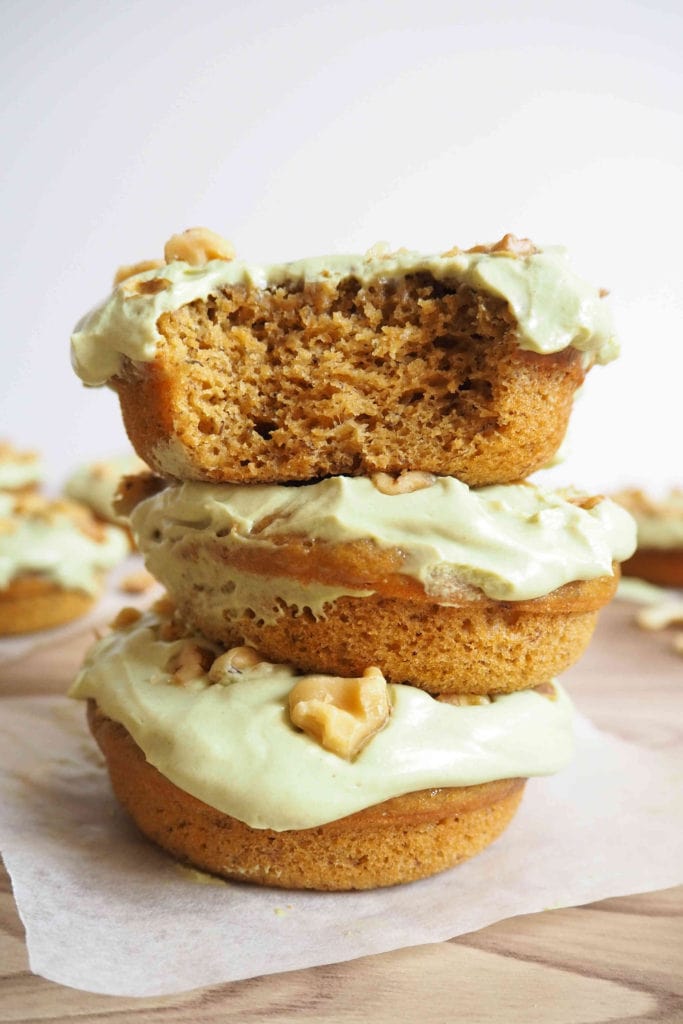 2. Creaming Method
If you've ever made cookies or pound cake, odds are you're familiar with the creaming method. It's the creaming of sugar and butter (or other fats) together to create a fluffy aerated base for your quick breads. The tiny air bubbles that are formed in this step with the chemical leavening agent added later are essential for the texture of your final bake. Without this, cookies and cakes are often tough.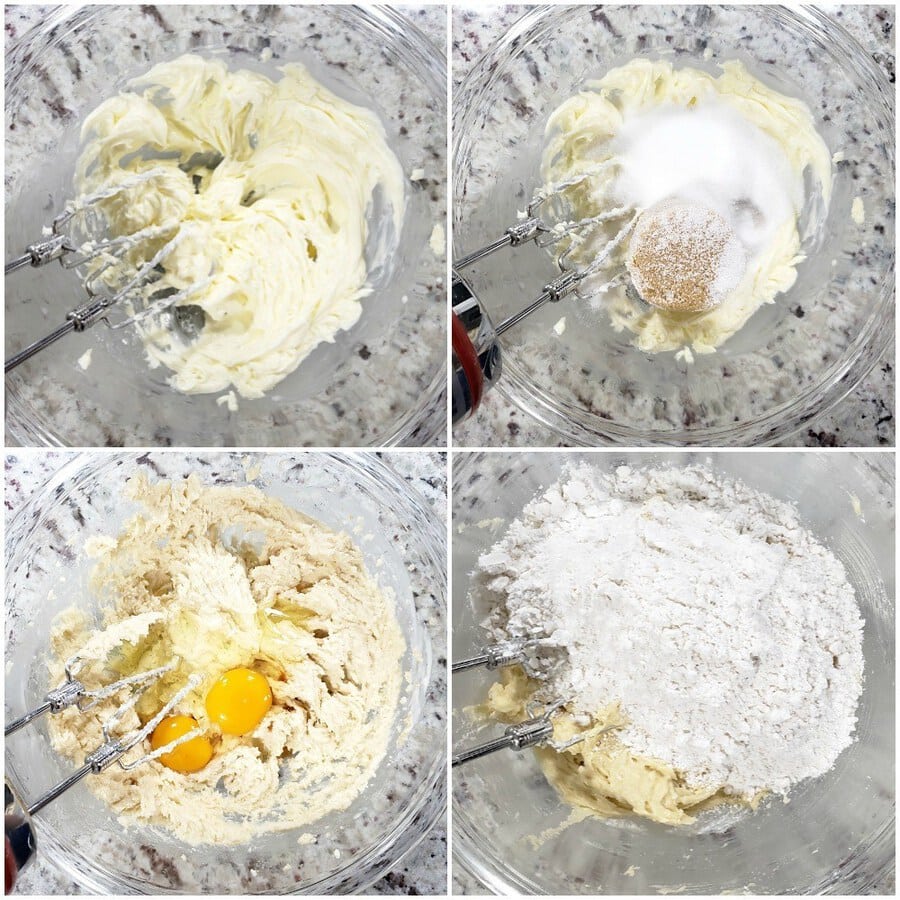 Once the butter and sugar are fluffy, the next steps are usually adding eggs, beating until incorporated, then the flours until combined. Usually this produces a fluffier, thicker batter or even a dough, depending on the ratio of other ingredients added.
There are PLENTY of amazing quick breads you make with the creaming method, here are just a few to get your going!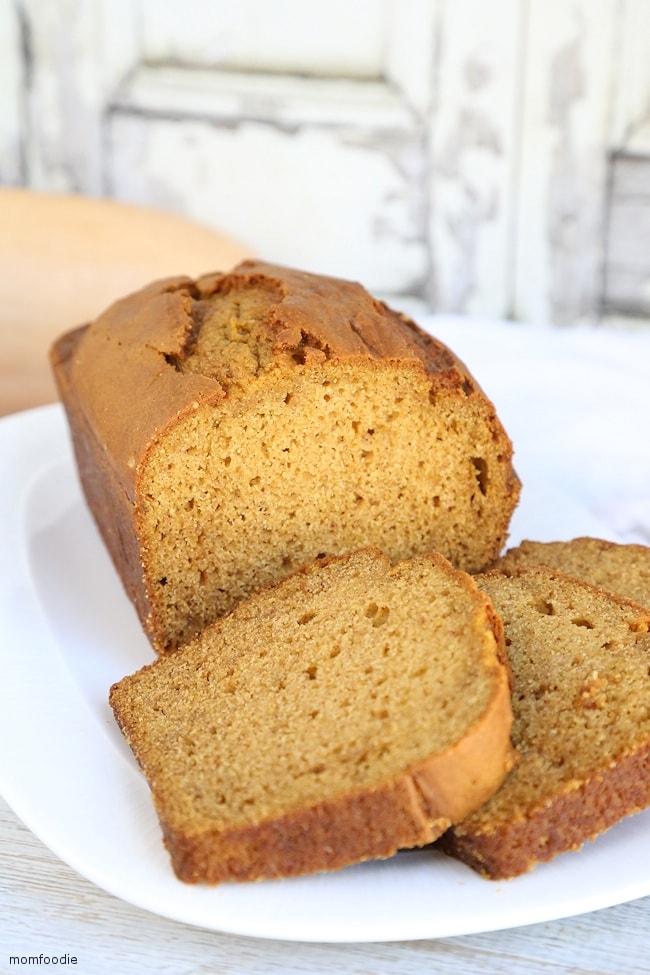 3. Foaming Method
This mixing method is common for many cakes, but less commonly used for quick breads. The foaming method creates air just like the creaming method, but does so by beating eggs with sugar first instead of butter. This can be done with whole eggs, or with egg whites to create a meringue, before mixing in the other ingredients.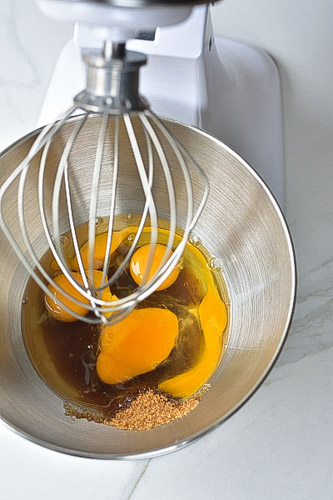 Angel food cakes, financiers, and other cakes are great examples of this method at work, but many are not quick breads because the egg does the work of the chemical leavening agent. If there are no chemical leavening agents present, such as baking powder, soda, or even cream of tartar, then it doesn't fall into the category of a quick bread.
That being said, the types of quick breads that use the foaming method are fantastic and fluffy, and the use of chemical leavening in addition to the aerated eggs can stabilize the structure of your baked good. This method produces fluffy batters most of the time. Try these out to see exactly what I mean.
Rosemary Olive Oil Cake – A light, just sweet enough cake with rich flavor from good olive oil and subtle rosemary that's easy to enjoy with coffee for breakfast, or for a light dessert.
Apple Walnut Cake with Honey – This fluffy and moist cake is loaded with apples, nuts, and cinnamon and sweetened with honey and brown sugar for a quick and simple cake you'll love. From Aleksandra over at Everyday Delicious
Easy Chiffon Cake Recipe – This classic fluffy cake uses cream of tartar to stabilize the incredible air created from a lot of eggs for an amazingly airy cake with the delicious flavor of buttery sponge. From Lily at Little Sweet Baker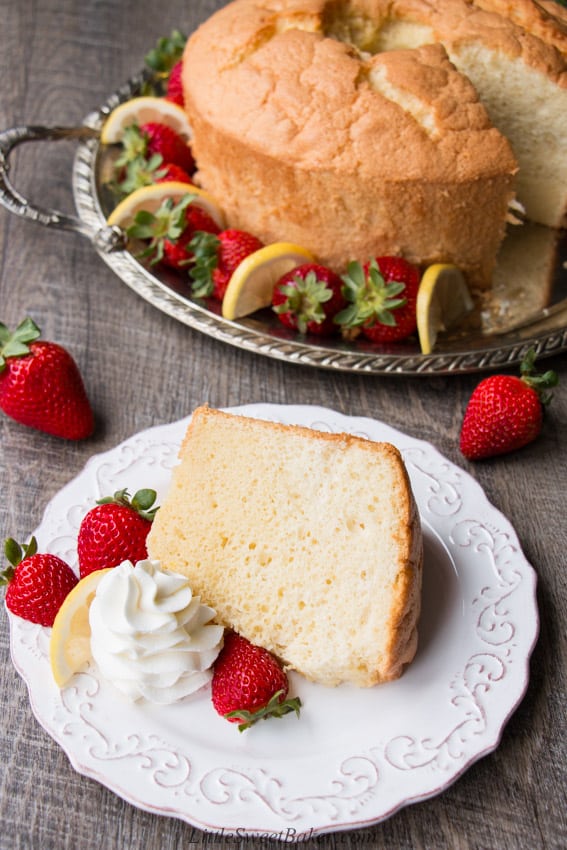 4. The Shortening Method (Cutting Fat Into Flour)
This final method is a well known one, and used frequently all year. It's the process of cutting cold fat, like butter or shortening, into the dry ingredients. Biscuits and scones are two of the most common quick breads that use this method as they often utilize a chemical leavening agent as well. Some pie dough recipes also fall into this category, but less often.
This process for making quick breads is often done with a food processor or pastry cutter, or if you're like me and despise dishes, simply your fingers. Then liquid is added to bind the fat and flour, and the resulting dough can be shaped, rolled, or cut.
This mixing method creates flaky, tender, and fluffy quick breads that are common and well loved by all of us. Here are a few delicious recipes that use the shortening method perfectly.
Why We Love All Types of Quick Bread
If it isn't apparent yet, the sheer endless possibilities of flavor, texture, and shape of quick breads make them an easy favorite among home bakers. Quick breads are a great way to get homemade baked goods on the table in a lot less time that traditional yeast baking.
No matter which type of quick bread you choose, sweet or savory, quick straight mixed or lovingly foamed for maximum aeration, you can be sure that any potluck, party, holiday, or simple family meal will be made all the better for it. Have fun exploring your options and until next time, Happy Eating!
P.S. I'd love to hear about your favorite quick bread flavors, or if you try any of these out!
Don't forget to PIN for later!
Other Food Guides You May Enjoy
Originally published 10/30/2017, Updated 10/11/2019
Last Updated on March 25, 2021 by Mikayla M
Nutrition information and cooking times are provided as a best estimate. Values may vary based upon ingredients and equipment.