Types of Chocolate: A Guide to Cooking & Baking with Chocolate
This page contains affiliate links. For more information please read my Disclosure Policy.
A home cook's guide to all Types of Chocolate! The answers to your questions when choosing your cooking and baking chocolate. This article covers a brief chocolate history, how chocolate is made and the three most common forms of chocolate used in cooking: cocoa powder, chocolate chips, and chocolate bars, plus over 20 recipes to try!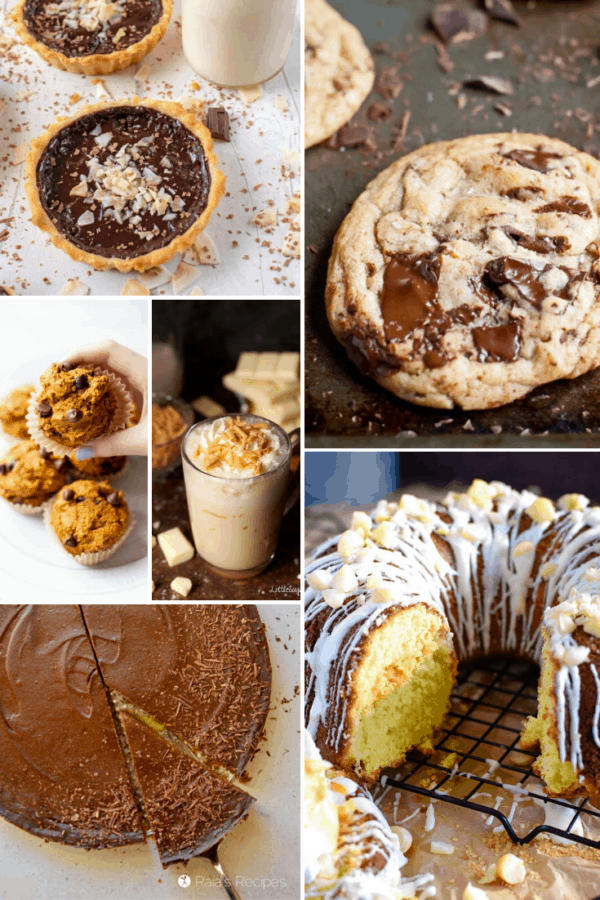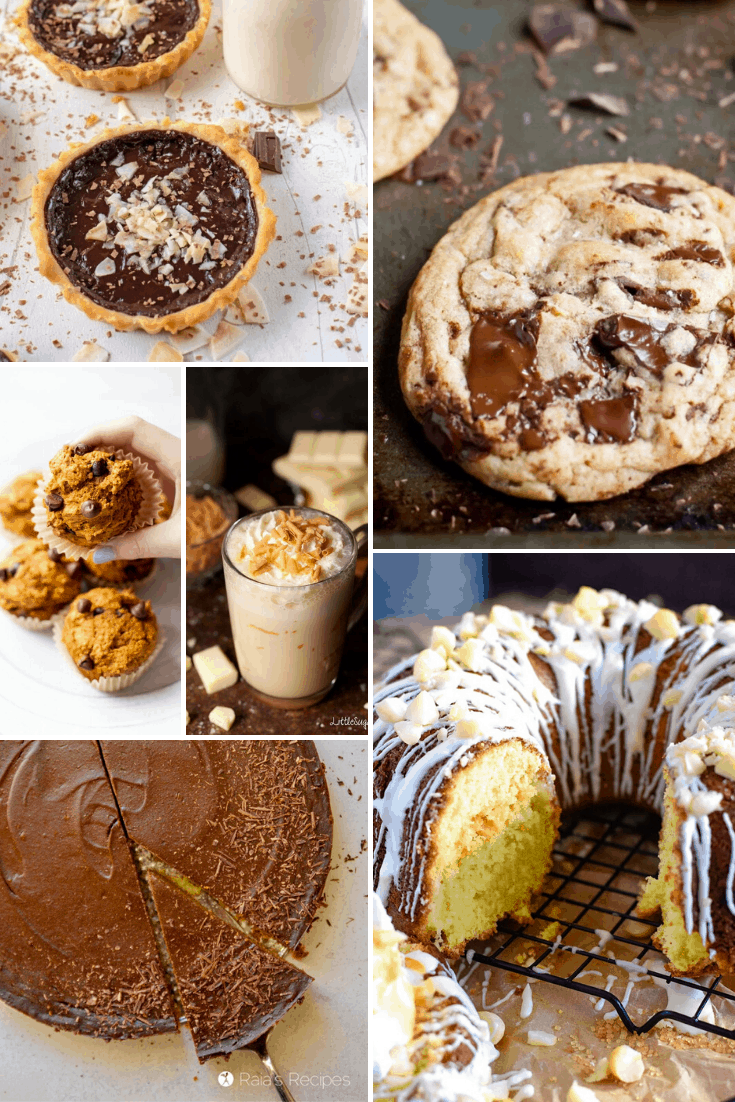 Oh chocolate, my ever faithful stress relieving companion, you never fail me! Jokes aside, I really do love chocolate. When I became pregnant, and my other favorite indulgence was taken away (wine!), chocolate was a nightly treat. But as I baked and cooked with it more and more, I realized just how diverse the products available to us are. It was time to create a guide for all my fellow chocolate lovin' home cooks!
Chocolate History
Chocolate has a long history believed to date back almost 5000 years, but we actually know very little about it. According to Gastropod (my fave food science and history podcast!), it's believed that the Olmec people, who lived in what is now southern Mexico, first roasted and consumed chocolate.
They, and eventually other civilizations, would mix roasted cocoa bean paste with water and flavor enhancers like magnolia blossom, chiles, and spices to create a beverage that was offered to royalty or used as a part of religious rituals. Understandably, the dried beans were widely prized and even used as a form of currency!
It was the conquistadors that carried cocoa back to Europe, where it gained popularity pretty quickly. But not as dessert! Most chocolate consumption was in beverage form. It was used as a meal replacement or given to soldiers as a stimulant to keep them awake on duty.
It wasn't until the 1820's, in Switzerland, that innovation took hold of cocoa beans. Cocoa butter, the fat content of the beans, was able to be extracted from the beans leaving hard pellets behind that were ground into what we know as cocoa powder.
From that innovation, chocolate exploded. We discovered adding milk solids and created the milder milk chocolate. Nestle and Hershey's grew into household names. Then Lindt chocolatiers discovered the conching process. It ground the beans so fine that a lusciously smooth final product, the chocolate bar we know today, could be made for the masses.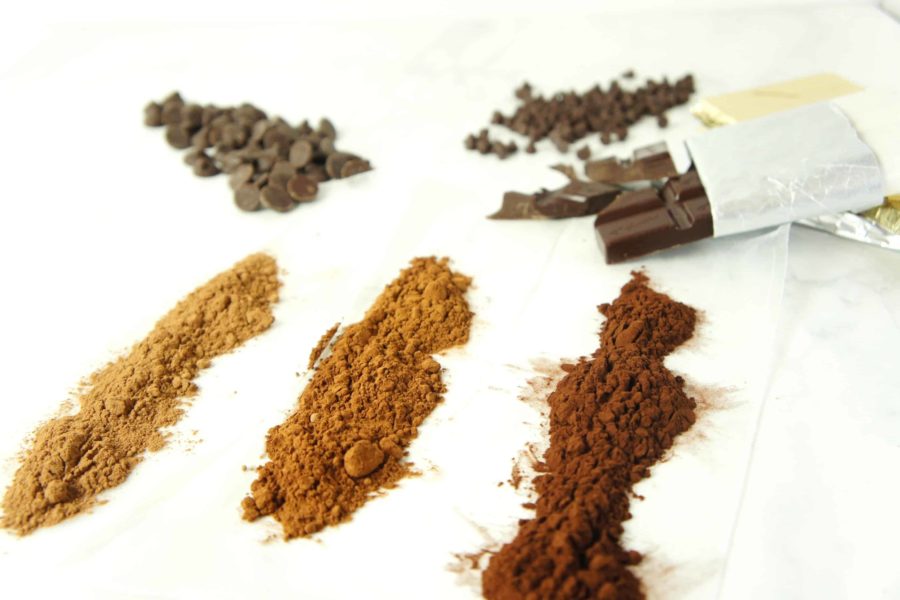 The Chocolate Making Process
Making those chocolate bars, milk or dark, isn't a simple process. From farm to your cupboard, the process to make chocolate goes something like this:
First, cacao farmers split open cacao fruit. Inside the oblong, large pods is sweet, fruity, edible white pulp and a lot of seeds. The wet seeds and pulp are fermented anywhere from 2-8 days

and before

drying. Farmers then sell it to manufacturers, who roast the beans.
After roasting, the beans are cracked open to release the nibs for grinding. The grinding process produces cocoa liquor. This is basically a paste of cocoa butter and cocoa solids that is then refined further to create various products.
Generally one of two things occurs:

The liquor is conched (agitated) with various ingredients like sugar, milk, or vanilla until it's the desired mouthfeel and flavor, creating the chocolate we most frequently consume.
The liquor is refined. Cocoa butter is separated from the particles, and sold to consumers or used for manufacturing different chocolate products. The particles separated from the butter are pressed into hard cakes and then pulverized into cocoa powder.
Manufacturers (and even home chocolatiers!) make a huge variety of products available to us as consumers. Bitter dark chocolates, milk chocolate, chocolate chips, and more. You can even purchase cocoa nibs that pack a wallop of pure, bitter chocolate flavor in specialty groceries.
Interested in seeing cocoa liquor? Check out this page. The short video about 1/3 of the way down is great for seeing the process from bean to chocolate.
Types of Chocolate
So what are the differences are between the common types of chocolate we see? Which are the right baking chocolates and how can you use them? I've got your answers right here.
Dark: The closest most of us come to eating pure chocolate. This kind of chocolate is made by combining chocolate liquor with sugar. The higher the percentage of cocoa solids, the stronger the bitter flavor will be. Bittersweet and semisweet chocolates are forms of dark chocolate.
Milk: Milk chocolate is chocolate that has added milk. It's the most consumed form of chocolate world wide, milder, and sweeter than dark chocolate. The milk solids and large proportion of sugar outweigh the chocolate content of the bar. (Did you know that you only need 10% cocoa in milk chocolate to call it chocolate?)
White: Since white chocolate contains no actual cocoa, just cocoa butter, milk, and sugar, it isn't really chocolate! But it provides a unique and contrasting flavor, and pairs nicely with darker chocolates in many desserts.
Most of us know what kind of chocolate we prefer to munch on. Often however, when it comes to cooking with chocolate, the bars we eat aren't what we use.
Cocoa Powder
Cocoa powder is pure cocoa. No sugar, no cocoa butter. It packs all the flavor of chocolate in a concentrated form. Combined with the right ingredients and the nuances of chocolate flavor develop beautifully. But not all cocoa powders are created equal. So when it comes to cooking with chocolate, what do you need and when?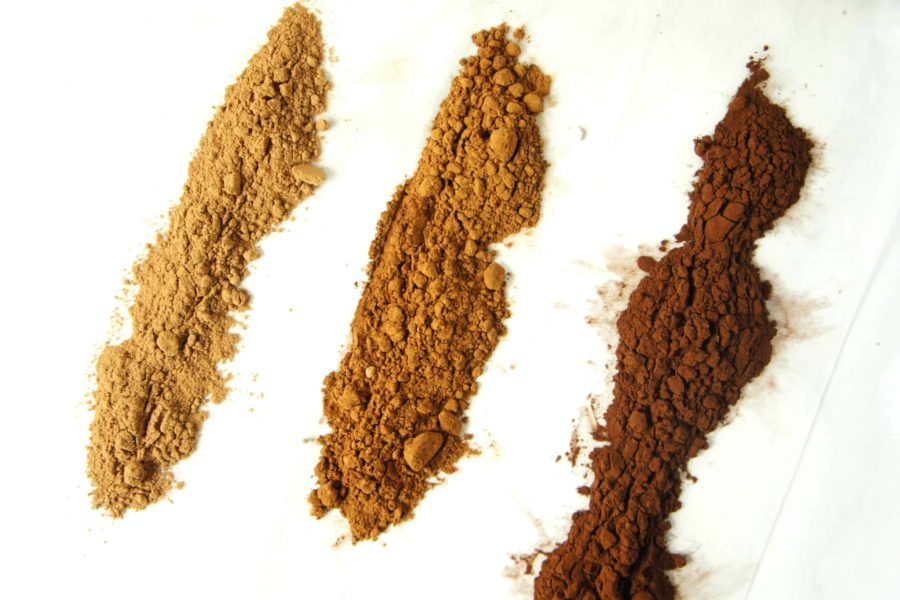 Natural Cocoa Powder: A powerhouse of chocolate flavor, natural cocoa powder is an acidic ingredient, with a pH around 5. This is important to know because that acidity is needed when baking with baking soda. Natural cocoa powder often has a slightly more fruity and nuanced flavor than it's dutch processed counterpart.
Dutch Processed Cocoa Powder: This cocoa powder comes from cocoa beans that have been treated with potassium carbonate. This raises their pH levels to 7 or 8, stripping them of the acid properties. The flavor is significantly impacted, while it's often described as more 'chocolately', it's actually the result of the refining process producing a milder cocoa flavor (less bitter). It's less fruity, more earthy, and less acidic, and sometimes, may contain a baking soda-esque alkaline flavor.
In my personal baking experience, it's better to have natural cocoa powder over dutch-processed cocoa. It contains all the lovely nuances of pure cocoa (which can be so beautifully diverse). Plus, natural cocoa will work for almost all baking and cooking needs, where Dutch-processed cocoa will not.
However dutch processed cocoa is a more rounded chocolate flavor that many people prefer. There are lots of different brands so finding one you like isn't hard (Guittard is my go to!). It's often possible to use it in baking, so long as you use baking powder to handle the leavening.
There are TONS of recipes that use cocoa powder, I personally use it more often than any other form of chocolate in my baking.
Cocoa Powder Recipes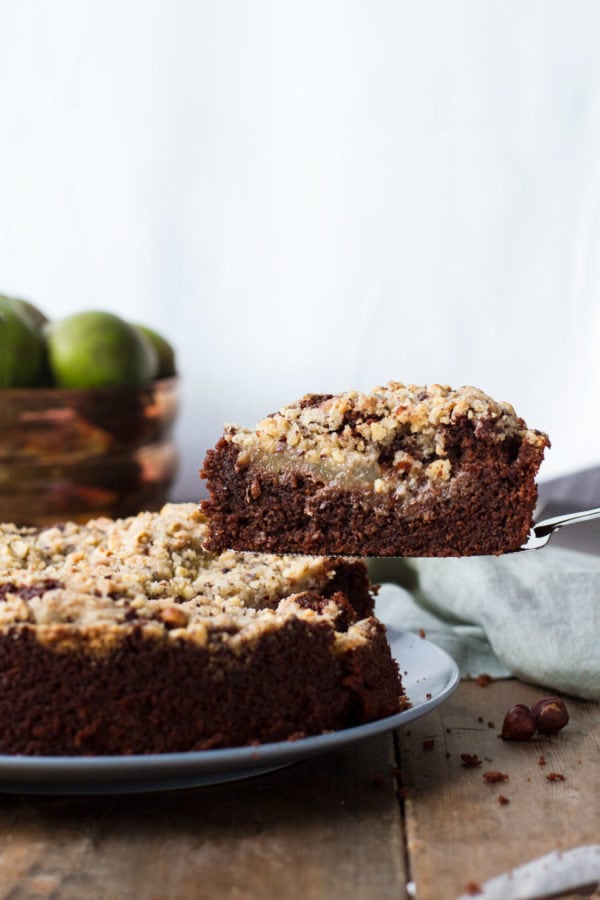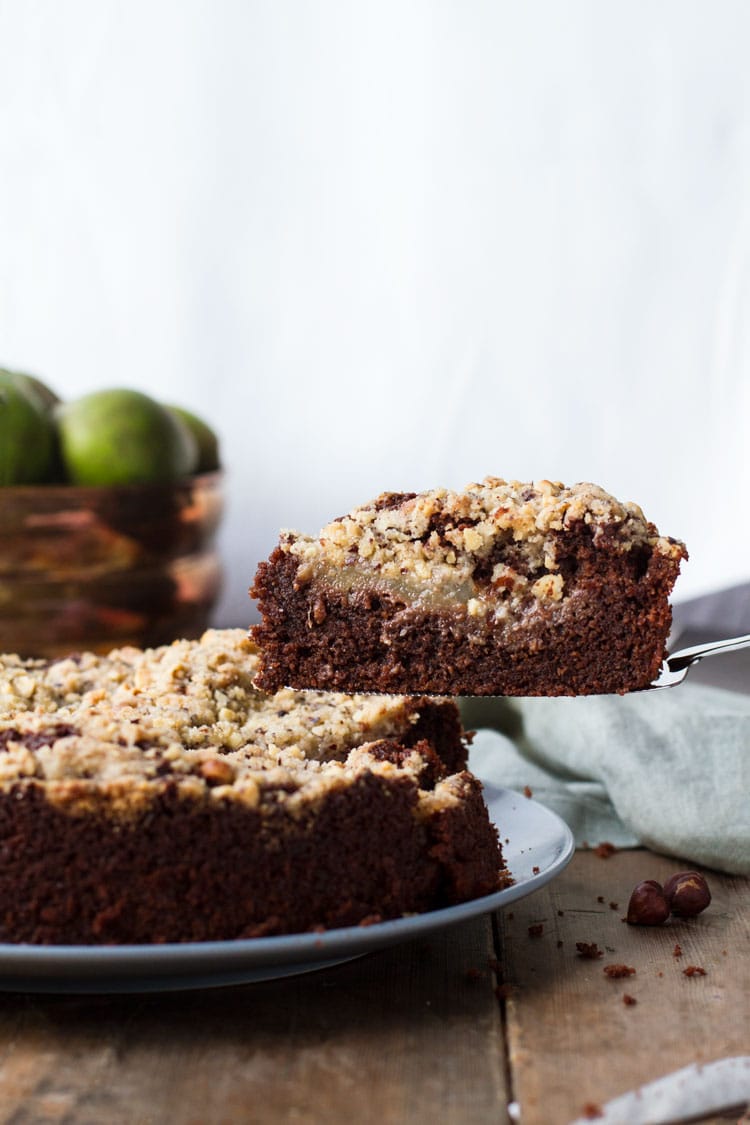 Natural Cocoa Recipes
Dutch Processed Cocoa Recipes
Homemade Chocolate Syrup – Ditch the corn syrup and make your own long lasting chocolate syrup with just a few simple ingredients. Luscious, rich chocolate flavor you'll be licking off a spoon. One of my original recipes!
Glazed Chocolate Munchkins – Tracy from Served From Scratch has the donut hole recipe you've been looking for, moist and cakey centers with a crunchy deep fried exterior and a sugary glaze. (Also uses bittersweet chocolate!)
Dutch Cocoa Cookies – Just one look at these dark chewy cookies with a crisp sugar coating will get you craving chocolate. Get the recipe from Heather from The Toasty Kitchen.
Dark Chocolate Fudge Sauce – This thick, gooey homemade fudge sauce is actually a blend of chopped dark chocolate and cocoa powder, they come together in a gorgeous shiny hot fudge perfect for any dessert.
Bat Sugar Cookies – These little chocolate cookies are so easy to make and shape to your favorite design. Check out the Halloween version for some added chocolate fun!
Chocolate Chips
Chocolate chips, we love 'em. I know I certainly do, so much that my mom used to hide them at the back of the top shelf of our highest cupboard. (I obviously found them anyway!) But what are they and other than cookies, how do we use them?
Chocolate chips are convenient type of chocolate that many of us use frequently. I'd bet you have some in your cupboard right now! Invented and marketed by Nestle in 1941, the little teardrop nuggets are widely available in a massive variety of flavors.
During my last trip to the grocery store I saw semi-sweet, dark chocolate, milk chocolate, and white chocolate! That doesn't even account for the non chocolate varieties of these little delicious teardrops.
Chocolate chips are great for baking, they contain soy lecithin (raises melting point) so they hold their shape while taking on a pleasant soft texture. This also means they're not as easy to work with in melting applications (though it's possible).
Chocolate Chip Recipes
Dark Chocolate Cranberry Chestnut Cookies – What a mouthful of deliciousness these cookies are! The favorite chocolate chip cookie amped up with tart cranberries and crunchy chestnuts, a new holiday (or everyday) fave from Jo at Jo's Kitchen Larder.
Chocolate Chip Donuts – Pamela from Brooklyn Farm Girls has a chocolate chip packed recipe for fluffy baked doughnut that will make all your breakfast dreams come true. Don't forget the chocolate frosting!
Pumpkin Chocolate Chip Muffins – Moist pumpkin spiced muffins packed with gooey chocolate chips and drizzled with maple icing. Nicole at The Travel Palate has a winner with this one.
Chocolate Molten Lava Cakes – Chocolate chips can be melted, and Dini at The Flavor Bender knows just how to do it with these decadent chocolate cakes filled with a gooey liquid chocolate center.
Chocolate Tart with Chocolate Shortbread Crust – this dessert is a chocolate lovers dream. Buttery chocolate shortbread crust made with cocoa powder is filled with a luscious chocolate ganache made with chocolate chips.
Chocolate Braided Bread – Thought his gourmet yeast raised dessert bread uses cocoa powder and chocolate bars too, it's the chocolate chips that make the chocolate, almond, ginger filling smooth and delicious.
Thick and Chewy Chocolate Chip Cookies – Crisp edges and a chewy center of these large cookies make them the perfect version of the classic!
Chocolate Bars
Nowadays the chocolate bar section in grocery stores have exploded. From milk to white to the high quality dark chocolate bars available, its easy to wonder what you can and can't bake with. Good news, almost all of it!
Even though there are many 'baking' chocolate bars in the baking aisles, you are not limited to those when baking. You can use whatever chocolate tastes good to you, but there are some key things to remember.
The higher the percentage of cocoa, the more bitter the chocolate. An 80% cocoa bar is 20% sugar, and a 92% is only 8% sugar – significantly more bitter.
Two 80% bars can taste dramatically different. That percentage refers to the level of chocolate liquor, but doesn't discern how much of that is the cocoa butter and how much is chocolate solids. That will affect flavor.
Cacao trees are as diverse as wine grapes. That means cocoa made from beans from different parts of the world can have COMPLETELY different flavors. Even beans from the same region, that were fermented and roasted differently can have different flavors.
What does this mean for you? Well…you'll have to eat some chocolate to find out what you like! I know, poor us right? There are the well known brands, Lindt, Ghirardelli, Guiitard (!!), but there are also a LOT of smaller chocolate producers who are doing amazing things for the industry and supporting sustainable, responsible farming. So I encourage you, deviate away from the boxed 'bakers chocolate' and try a few new bars.
However, when working with chocolate bars or slabs of any brand, understanding the tolerance of the chocolate you're working with is important.
Dark chocolate can handle more heat before it's at risk of burning or separation. It can be melted and solidified over and over again (see why it's the best chocolate yet?). Be careful over direct heat, or when microwaving, stir frequently and watch your temperatures! The higher cocoa butter content also leads to a great snap in melted and cooled applications.
Milk or white chocolate on the other hand, due to the high levels of milk solids and low cocoa solids, are less tolerant of heat and need to be heated gently and watched carefully.
Any of these chocolates can be tempered (stabilized) to create a shiny thin coating on desserts that hardens and snaps beautifully. It's more complex than I can get into here, so I recommend this article from King Arthur Flour if you're interested in learning.
Chocolate Bar Recipes
French Sipping Chocolate – One of my all time FAVORITE treats, I was so excited to find this recipe from Jas at All That's Jas for sipping chocolate. Thick, luscious, warm chocolate, like the thickest, richest hot cocoa you've ever had. Make it, trust me.
White Chocolate Cheesecake – This is a match made in heaven, Lis from The Fare Sage combines creamy cheesecake with sweet white chocolate on top of a chocolate biscuit crust for a delicious chocolate packed dessert.
S'more Tart – You don't need to camp to enjoy those s'more flavors. Claire from The Simple Sweet Life packs in the buttery crunch of graham cracker crust, melted chocolate with a rich ganache, and a fluffy marshmallow meringue topping.
Giant Bakery Style Chocolate Chunk Cookies – These incredible, giant cookies are chewy, soft, and packed with gooey melted chocolate chunks. Courtney from Neighbor Food can tell you exactly how to make these babies.
White Chocolate Macadamia Nut Pound Cake – Nikki from Soulfully made has this delicious pound cake recipe that's infused with the delicate sweetness of white chocolate and topped with crunchy macadamia nuts.
Mexican Chocolate Mole – I couldn't resist sharing this recipe, because YES chocolate can be savory. Laura and Sarah from Wander Cooks use a lovely high percentage cocoa chocolate bar to make this chicken mole. This will make dinner a fun, delicious experience.
Caramelized White Chocolate Hot Chocolate – Jane from Little Sugar Snaps has a drink you won't forget – White chocolate caramelized to release nutty, butterscotch flavors and blended into warm milk, mm-mmm.
Chocolate Pie – Dannii and Dave over at Hungry, Healthy, Happy have a homemade chocolate pie recipe you're going to want. A hint of coconut flavor, creamy rich chocolate and a homemade crust. Yum!
Olive Oil Brownies – Dairy free decadent , fudgy brownies are made with chocolate bars (and some cocoa) for a chocolate lover's dream.
Oven S'mores Dip – 5 minutes and 4 ingredients are all you need to have a gooey pan of s'mores ready to eat. Enjoy it on your comfy couch with a handful of graham crackers for dipping.
Chocolate Covered Bacon – This foodie, fair inspired treat uses crisp oven cooked bacon, then gives it a delectable chocolate coating in the chocolate of your choice.
A Few Final Notes
Despite the HUGE amount of info here, there are still some questions I haven't answered. So quickly…
What About Chocolate Melts?
Short answer, don't bother. I'm a chocolate lover, and chocolate melts are not really chocolate. they're designed to be convenient for coating, and come in tons of colors, and are 'chocolate flavored' so you may even find cocoa powder in them. But the flavor is nothing on real chocolate, and the convenience is rarely worth the loss in flavor.
What should you stock your cupboards with?
I keep cocoa powder, chocolate chips, and chocolate bars in my baking cupboard. But I'm chocolate obsessed! For the minimalists, you can get buy with natural cocoa powder and a few high quality chocolate bars. Most recipes can be made with just those two.
Go on, Go Cook!
Armed with the basic understanding of chocolate forms, flavors, and properties, I hope you can attack your next cooking project with confidence. There is always, always more to learn, so I'd be happy to answer any questions you may have. Comment below, or message me here if you need more info on the wonderful world of cooking with chocolate. Happy eating!
Originally published 3/27/19
P.S Still need some Chocolate Inspiration? Go check out my 36+ Chocolate Dessert Recipes list!
Nutrition information and cooking times are provided as a best estimate. Values may vary based upon ingredients and equipment.