How to Make Simple Syrup: Infusions & Uses
This page contains affiliate links. For more information please read my Disclosure Policy.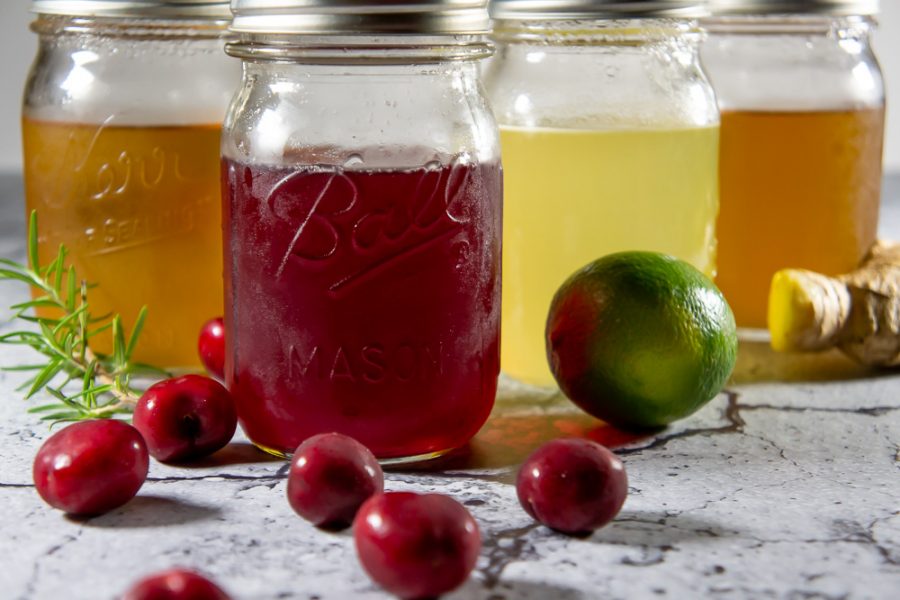 I'm really excited to bring you this latest how to guide guys! Simple syrups are one of those easy to make, easy to use ingredients that I'm kind of irritated I haven't been using all along. Now that I've really begun to play with the huge variety of flavors, and the creative uses for them, I've decided to was time to share how to make simple syrup.
Since simple syrup is a ridiculously easy thing to make, I'll also be exploring the options for infusing simple syrups with other flavors. Then, once you have a plethora of ideas and are itching to get in the kitchen, I'll arm you with even more ideas on how to use your delicious syrupy concoctions. Are you excited yet?
How to Make Simple Syrup
So what is simple syrup exactly? The answer to that question, and the technique for making it are one in the same.
Simple syrup is, quite simply (ha), is a sweet syrup made from sugar and water. Here in the U.S. a simple syrup is made with ratio of 1 part sugar dissolved into 1 part water. In the U.K. (or so I hear), simple syrup is made with 2 parts sugar and 1 part water. Here, we'd call that rich simple syrup.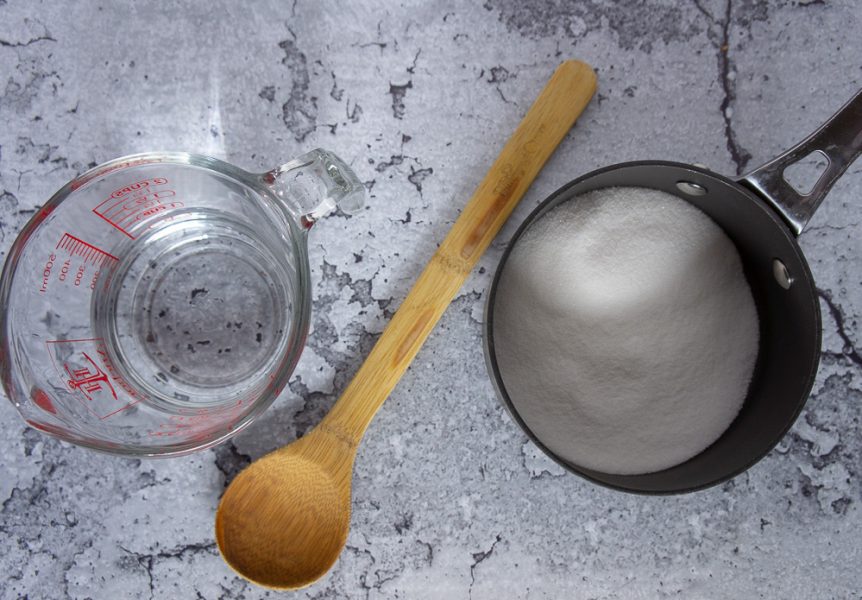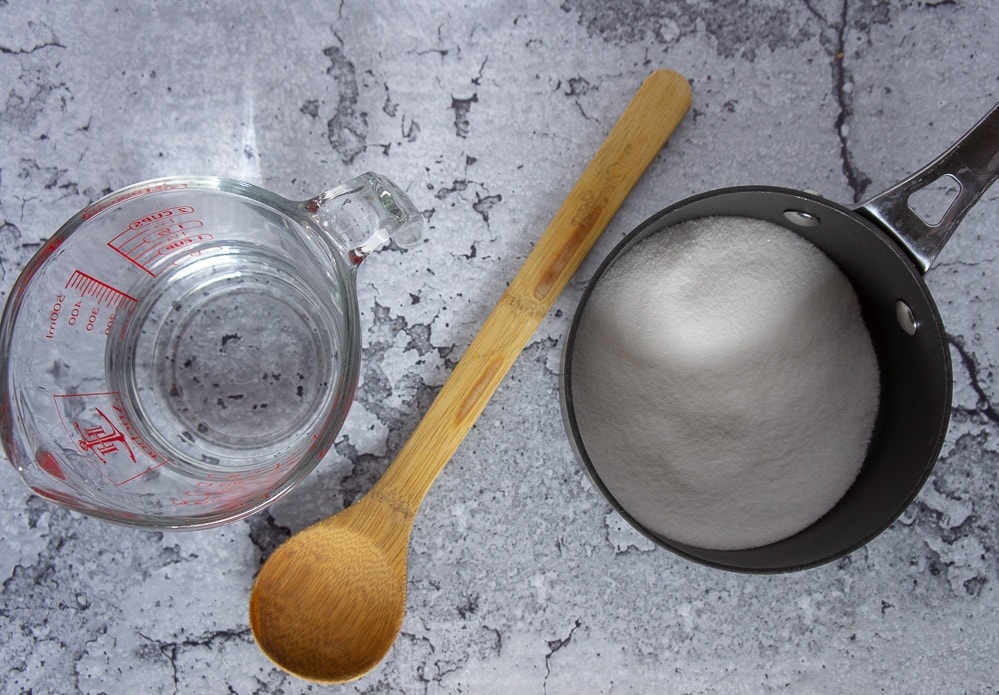 Regardless of the ratio you choose the technique is the same. Over medium heat, combine sugar and water, and dissolve.
Tips for Perfection
Measure by weight, not volume. I can't stress enough how much more accurate weight measurement is over volume. 1 cup of water is 8 ounces, 1 cup of sugar is only 7. Weight solves this problem.
Do not allow the mixture to boil. Boiling will lead to evaporation, and concentrate the syrup beyond what a simple syrup should be.
How to Infuse Simple Syrup
Okay, so the base simple syrup is made, and you're excited to use it, but why stop there? While a basic, simple syrup is a favorite of bartenders all over the world, adding in different flavors can seriously elevate a recipe.
As easy as making that syrup is, infusing it is just as simple. To infuse a simple syrup with flavor make the syrup, then once the sugar is dissolved, add in your flavor of choice. Remove from heat, cover with a lid, and let the ingredient steep for 30 minutes.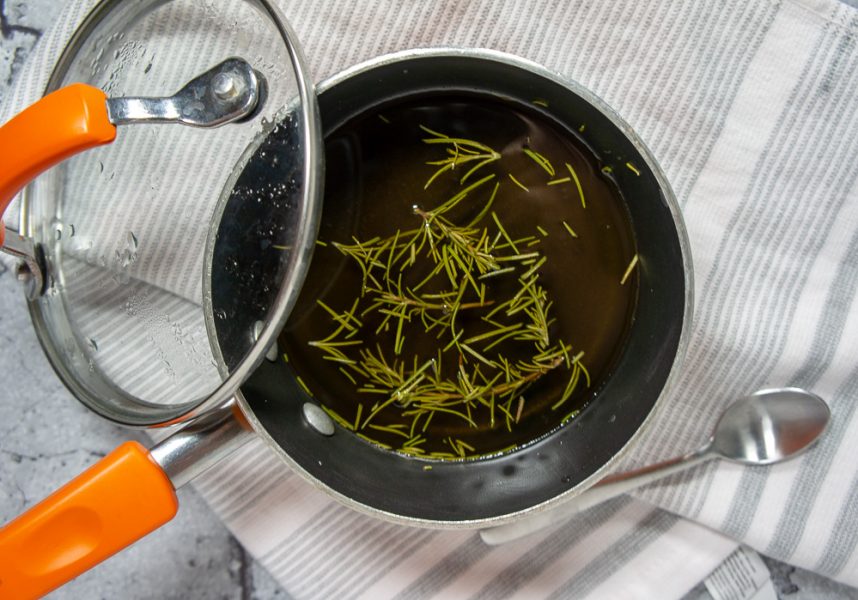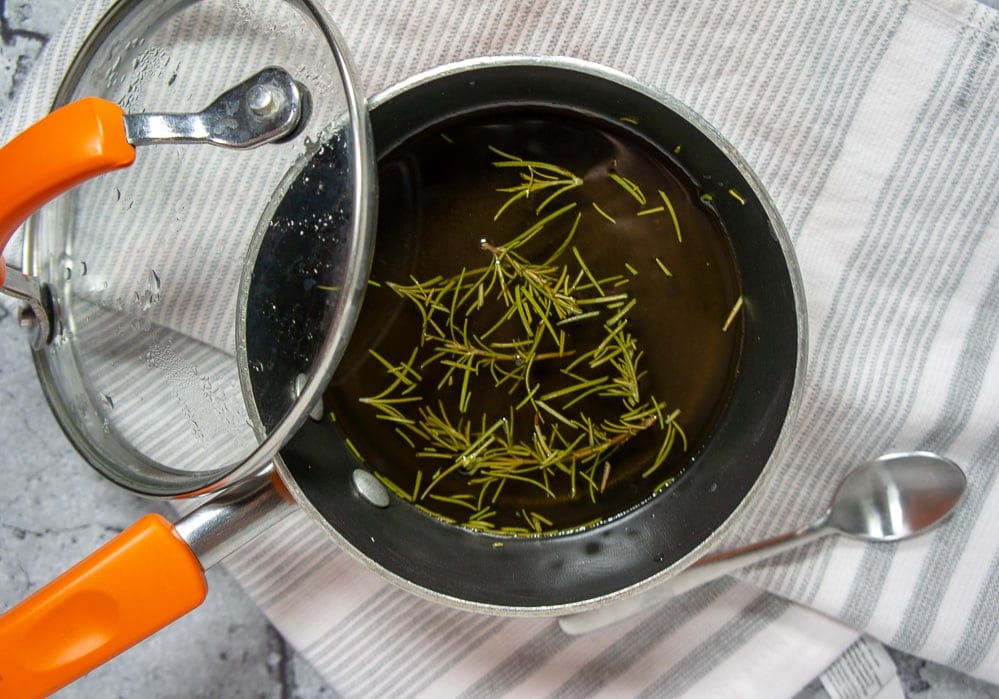 Once steeped, I recommend tasting for intensity. If you like the flavor, strain out the additions through a fine mesh sieve or cheesecloth. If you don't have those, you can scoop it out with a slotted spoon, but small bits may linger in your syrup. Then store in an airtight container for up to a month.
Tools for Success
A sieve is an essential tool in your kitchen, I use it in all of these recipes:
Get yourself a sieve set, you'll use it! When I make simple syrup, I also found a wide mouth funnel and mason jars to be helpful.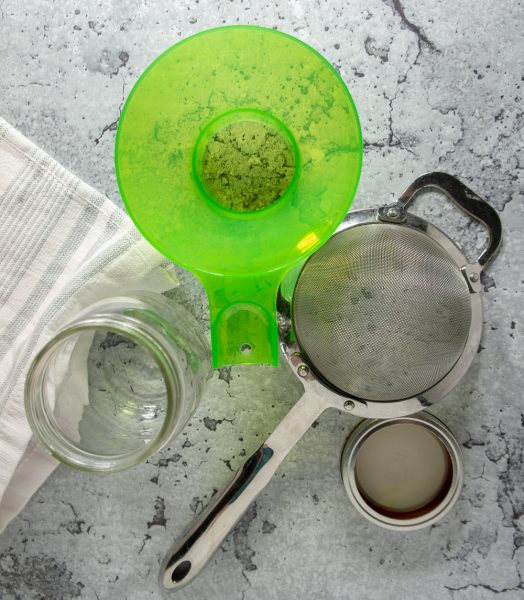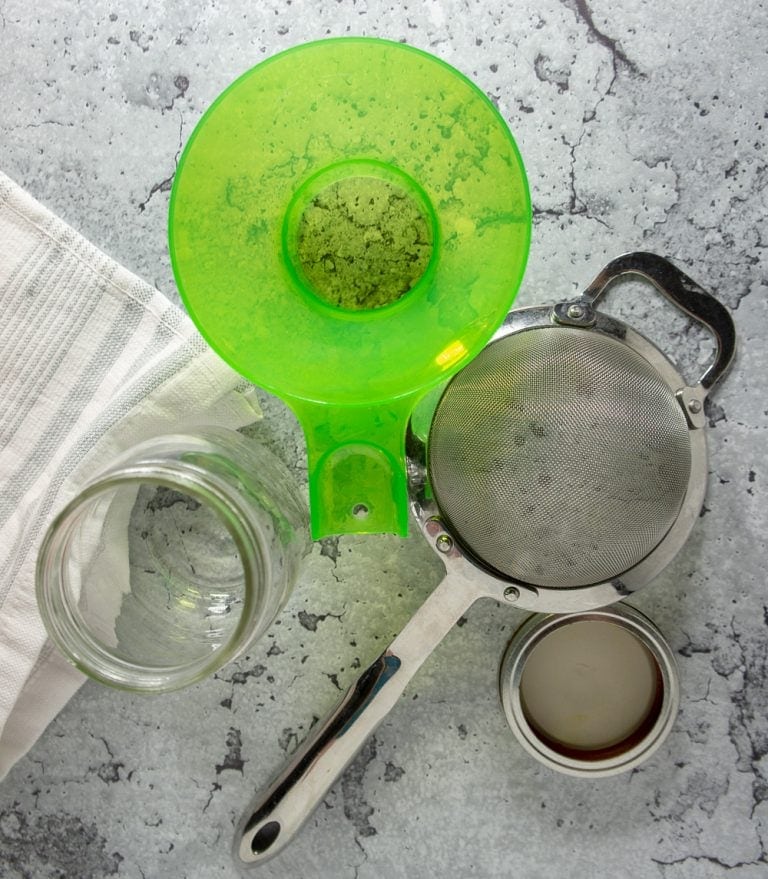 Infusion Flavor Suggestions
When it comes to deciding what to infuse, it can be a challenge – but only because there are SO MANY OPTIONS. Seriously, when I was preparing to write this post, I just gathered some things from my kitchen and found over 10 options in less than 5 minutes. Then once I'd taken the pictures, I realized I left out a whole bunch more!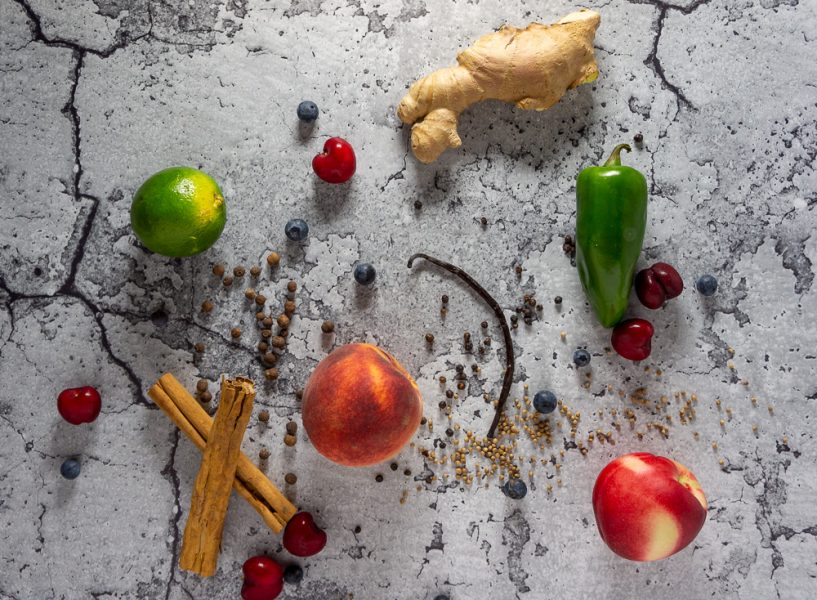 Fresh Produce – celebrate those fresh flavors, especially when a season is coming to an end and you don't want to let go of your favorites just yet.

Fruits – Peaches, plums, cherries, blueberries, blackberries, and watermelons are all delicious
Peppers – Spicy or sweet can make a delicious, interesting simple syrup.
Citrus – Lemons, limes, and oranges are classic and bright add ins.

Spices – Check that pantry cupboard and you'll be surprised at the huge variety of options lurking among your spices. Use whole spices, not the ground stuff.

Dried – Cloves, allspice, coriander, saffron, vanilla, peppercorns, nutmeg, and cinnamon
Fresh – ginger or turmeric root.

Herbs – These are an easy, inexpensive way to pack flavor into your syrup, and also a great way to use of herbs that might go bad before you use them.

Mint, basil, thyme, rosemary, and cilantro are my favorites.
Go with flavors you like and experiment! See what inspires, you. Got some extra coffee beans at the bottom of a bag? Why not! A tea you're particularly fond of? Sounds like a plan. Lavender, rose, the possibilities are as limitless as your imagination.
Feeling daring? Go for combo infusions like lemon basil, orange and ginger, or a vanilla allspice.
How much do I add?
For a basic 8 ounce to 8 ounce (a cup of water and basically a cup of sugar), these were the amounts that delivered flavor I was happy with in a 30 minute steep.
Fruit – 1 cup of lightly chopped fruit.
Herbs – a small fistful or a few tablespoons lightly chopped.
Spices – 1 tablespoon
Citrus – Replace 1/4 of the liquid (2 ounces) with fresh squeezed juice, dissolve sugar, and then add in the zest of all the fruit you squeezed.

Please note that avoiding the white pith of citrus is essential, otherwise your syrup may become bitter. Zest is the easiest way, or use a vegetable peeler to carefully remove the peel without the white beneath. Be sure to strain in through a sieve to remove zest and pulp.
How to Use Simple Syrup
Now that you're all inspired and mentally going through your pantry, what can you do with all these delicious syrups? As I mentioned, simply syrup is a favorite of bartenders, and for good reason, but the options go far beyond beverages as well!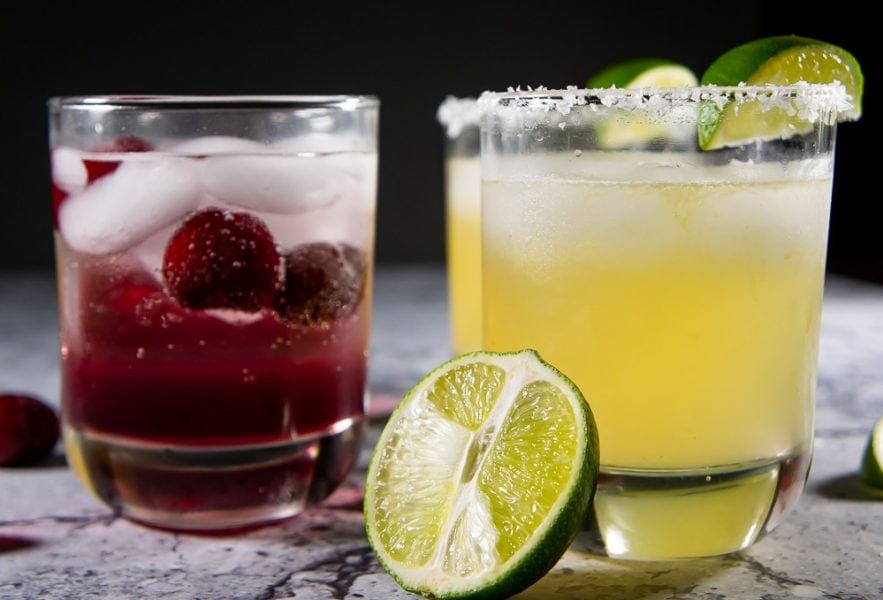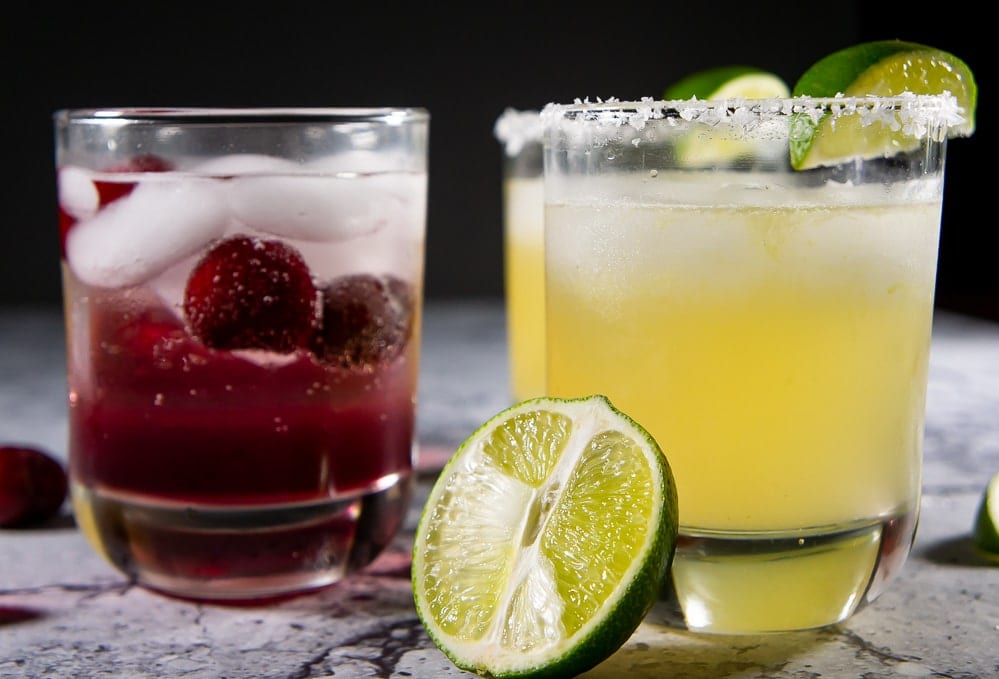 Beverages – The classic and most popular use, either a pure simple syrup or an infused one can jazz up your drinks. Because it's a liquid sugar, it dissolves much better into cool liquids than whole sugar.
Ice Teas, Italian cream sodas, coffee, shirley temples, margaritas, mojitos, wine spritzers, and lemonades are just a few. Add a flavored syrup to soda water for a fun new drink, or champagne with juice for a funky new mimosa.
Baking – Simple syrup has long been appreciated by bakers for it's ability to keep layer cakes moist. Simply brush the syrup onto the cakes before frosting. But it can also be used to brush on scones, cornbreads, or biscuits for a great new flavor.
Vegetables and Fruits – Glaze veggies like carrots, green beans, sweet potatoes or brussel sprouts with a ginger, thyme, or lemon simple syrup. Or go with fruits for a yummy fresh dessert like cinnamon glazed peaches. It can even be used as part or all of a poaching liquid for fruits.
Sauces – Use simple syrup in your vinaigrettes, yogurt sauces, or glazes for savory meats like orange glazed chicken or ginger glazed pork chops. I just used rosemary simple syrup for a delicious white wine vinaigrette, and ginger simple syrup for a fresh fruit salad. It also can be a lovely drizzle over an ice cream or parfait.
Marinades – Replace sugars in marinades with an infused simple syrup for a wonderful spin on classic combos. Basil with a fresh citrus marinade, or ginger with soy sauce.
You really can use simple syrup in so many ways – in your whipped creams, as a drizzle on pancakes, or in sorbets, it's liquefied sugar, and can replace the sugar a recipe calls for a lot of the time with ease.
Questions about How to Make Simple Syrup
Can I use other sugars? Yes! While white granulated sugar will produce the clearest, cleanest flavor, other sugars can most certainly be used. Cane sugar works wonderfully but will turn the syrup a caramel brown, brown sugar will also, and is delicious with warm spices like nutmeg and vanilla. Coconut and turbanido will also work.
How long can I store this? Safely stored in an airtight container, it will last 1 month in the fridge. It can also be frozen for up to 6 months. Freeze it in ice cube trays for easy use later.
Can I make this shelf stable? According to Theresa at Growing a Greener World in this article, it absolutely can by canning it. The high sugar content, combined with at least 10 minutes processing in a water bath canner, will keep your sealed simple syrup sterilized and shelf stable for 1 year.
Can I reduce or increase this? Yes! Keep the ratio the same, 1:1, and you can make just enough for a recipe, or a large batch for those summer cookout cocktails.
Have I missed something? A question I left unanswered? Let me know in the comments below, or use my contact page to get in touch! I'd love to hear your favorite uses for simple syrup, or what you're inspired to try next. Until next time, have fun experimenting, and as always, Happy Eating!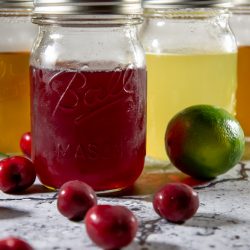 How to Make Simple Syrup
Easy simple syrups are a wonderful way to bring flavor to drinks, recipes, and more. Infuse them with flavor for an added kick.
Ingredients
8

ounces

white sugar

or 1 cup

8

ounces

water
Optional Infused flavors
1

Tbs

whole spices OR

3

Tbs

lightly chopped fresh herb OR

1

cup

lightly chopped fruit OR

2

ounces

citrus juice*

plus zest*
Instructions
Classic Simple Syrup
Combine sugar and water in a saucepan over medium heat. Stir until sugar is dissolved and mixture is hot. Remove from heat, allow to cool, and store in refrigerated up to one month.
Infused Simple Syrup
Combine sugar and water, stire until dissolved and hot, remove from heat, add in mix ins, cover and allow to steep for at least 30 minutes.

Strain add ins through fine mesh sieve into a storage jar. Makes 2 cups. Store in fridge up to 1 month.
Notes
*Replace 2 ounces of water with 2 ounces of squeezed juice for citrus infusions.
*Be sure to avoid the white part of the citrus to make sure your syrup isn't bitter.
Nutrition
Calories:
27
kcal
Carbohydrates:
7
g
Sodium:
1
mg
Sugar:
7
g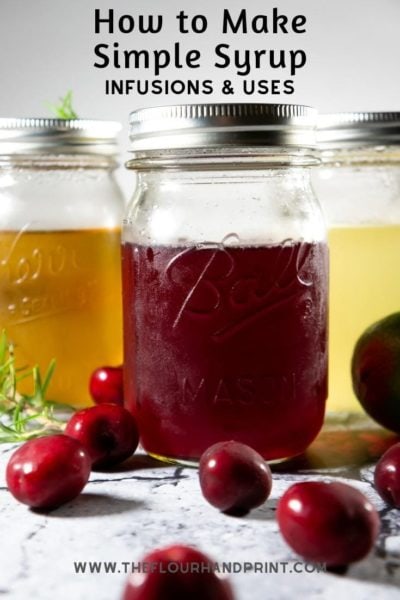 Nutrition information and cooking times are provided as a best estimate. Values may vary based upon ingredients and equipment.