This page contains affiliate links. For more information please read my Disclosure Policy.
This Halloween themed Chocolate tart is a decadent, luscious triple chocolate baked tart. Smooth chocolate custard is baked into a chocolate shortbread crust and drizzled with white chocolate for the perfect finishing touch.
If there's one thing I'm completely unable to resist, it's the slice of chocolate tart on the dessert menu. There's something so deliciously decadent about a rich, silky chocolate dessert. There's a reason I have an entire guide dedicated to chocolate!
So when I was considering what to make for this years Halloween Treats Week, I kept coming back to something dark chocolate. After all, what holiday encourages indulging in sweets like Halloween?! It's a grown up Halloween dessert, with just enough spooky flair to suit any Halloween occasion.
Components
Anytime I make a dessert like this one, I find it easiest to talk about in layers. Much like my cherry rhubarb or no bake peanut butter pie, you start with the crust and work your way up to the top layer.
Your chocolate tart beings with the chocolate shortbread crust. It's a riff on my never fail shortbread ratio, flavored with cocoa powder. That's the first chocolate in this triple chocolate dessert. By using melted butter and confectioners sugar instead of the usual creamed butter and granulated sugar, it's a perfect, tender cookie crust that holds shape well.
When you're looking for sugar to make this, don't forget to try Dixie Crystals!
Next is the chocolate custard filling, made by melting chocolate chips with heavy cream and corn syrup then beating it with eggs.
Finally, white chocolate gets drizzled on top. I did this one for Halloween, and created a dense web for chocolate spiders. But you could go as simple, or sophisticated with your drizzle as you like.
Take a look more spooky Halloween recipes from our #HalloweenTreatsWeek Bloggers today:
Halloween Cookies & Bars:
Halloween Brownies:
Halloween Pies & Tarts:
Halloween Breakfast:
Halloween Drinks:
Sweet Halloween Treats:
Tips for Making a Baked Chocolate Custard Tart
I think this is the kind of dessert that gets a rep for being difficult or challenging, but I'm happy to tell you it doesn't need to be. With a few key tips you'll find that it's really simpler than it seems.
Don't grease your tart pan. There's plenty of butter in the dough to prevent sticking.
Sift the dry ingredients together in your shortbread dough, to prevent streaks of flour.
You can press the dough directly into the pan, or roll it out and press it in that way. I preferred rolling it out, (even though it broke when I turned it into the pan) so that the bottom and sides were equal thickness.
If rolling out use a silicone baking mat and a piece of parchment, or two pieces of parchment, to prevent sticking. You also avoid using flour and coloring your dough with white.
Press it firmly into the sides of your pan so it picks up and holds the shape of your pan.
Leave 1/2 to 1 inch of dough above the edges of your tart pan to account for shrinking. Trim any excess after the pre-bake.
Brush bottom and sides of tart crust with egg white and water as soon as it's done pre-baking and return to the oven for a minute. This seals the holes.
Begin your custard filling after you've pre-baked the crust, so the crust will be cool and ready when your filling is.
Don't beat the hot cream and chocolate, this will create air bubbles in your custard. Take your time and fold the chocolate and cream together for a perfectly smooth baked custard filling.
Temper the eggs for the custard by drizzling a little chocolate off a fork into the eggs while beating them. Once you've done this 4 to 5 times, you should be fine to slowly stir the eggs into the chocolate.
Once your custard has been poured into the shell gently lift up one corner just a bit and drop it. This will lift any air bubbles to the surface, gently sweep the away with small piece of parchment paper.
Bake until the custard wobbles like jello. If you begin to see cracking around the edges of the custard or large bubbles, it's getting overcooked. Remove it immediately.
Bake on a baking sheet to make removing the tart pan easier. Let cool completely before removing the tart pan.
Tarts can be fragile, I found using several offset spatulas most effective to move the tart off of the tart pan base. Get the serving plate close, so you move it as little as possible.
Storing your tart
This is a create dessert to make ahead of time for a special occasion or party. Once cool and decorated, you can refrigerate it for up to 3 days. I find the flavor best when close to room temperature, so bring it out 20 minutes or so before serving.
Using Different pans
I use a 9 inch removable bottom tart pan that's a little deeper than a traditional tart pan. There's no reason this recipe won't work in yours. If you're tart pan is wider and shallower, you're dough should still fit.
There may be excess custard, but simply fill to almost the top of the crust and bake as directed. Begin checking the tart at 20 minutes, and in 5 minute increments after that. A thinner layer of custard will bake faster than mine did.
Eat & Enjoy!
Once you've decorated your tart, it'll be pretty hard to resist taking a slice. It's a very decadent dessert, so I'd say it serves 12 easily, possible more! I enjoyed it all on it's own, but chocolate always pairs nicely with a fruity sauce like raspberry or strawberry syrup or a dollop of whipped cream.
Whether you're serving this for Halloween like me, or for a fabulously decadent dessert at the end of a dinner party, I know it'll satisfy a chocolate craving every time. Enjoy it!
Don't forget to check out these other recipes while you're here!
Ingredients
Chocolate Shortbread Crust
10

ounces

flour

2 1/4 cups

2

ounces

cocoa powder

1/2 cup + 2 tablespoons

8

ounces

butter, melted

1 cup

4

ounces

powdered sugar

1 cup

2

teaspoons

vanilla extract

pinch

kosher salt
Chocolate Custard Filling
8

ounces

heavy cream

1 cup

4

ounces

whole milk

1/2 cup

2

tablespoons

corn syrup

1

teaspoon

vanilla extract

12

ounces

semi-sweet chocolate chips*

2 cups

3

large

eggs

1 egg separated
White Chocolate Topping
1

ounce

white chocolate

2

tablespoons

chocolate chips

if doing chocolate spiders
Instructions
Chocolate Shortbread Crust
Melt butter and set side. Get out tart pan.

Sift together the cocoa powder, flour, sugar and salt.

Pour the melted butter and vanilla extract into the dry ingredients and fold together until dough forms.

Roll out the dough between two sheets of parchment paper until between 1/4" and 1/2" thick. Transfer onto the tart pan. (The dough may break, that's okay).

Begin pressing the dough into the edges and bottom of the tart pan, patching any gaps with pieces of dough. Leave a 1/2" of dough above the top edge. When dough is firmly pressed into every groove and corner, prick the sides and bottom with a fork.

Cover and chill a minimum of 15 minutes.

Preheat oven to 375°F. When dough is chilled, place tart pan on a baking sheet and bake for 12 minutes then remove from oven.

Separate 1 egg and beat the white with 1 tablespoon of water. Brush the mixture along the warm tart shell right away and return to the oven for 1 minute. Reserve the yolk for later.
Custard Filling
Drop oven temperature to 325°F.

Combine the heavy cream, vanilla, and corn syrup over medium heat and bring the mixture to 200°F. The mixture will be steaming and simmering just at the edges of the cream when it hits the right temp.

Pour the cream mixture over the chocolate chips and salt and let stand for 5 minutes.

While the chocolate stands, crack the other two eggs in with the egg yolk and lightly beat.

Begin mixing the chocolate gently, being careful not to beat (will cause bubbles in your custard). When the chocolate is melted and you have a thick chocolate sauce it's ready.

While beating the eggs, drizzle in some chocolate off a fork or spatula. Repeat 4 to 5 times.

Once eggs are tempered, pour them into the chocolate and fold until well combined.

Pour custard into the cooled tart shell and gently lift up one edge, letting it drop gently to lift any bubbles to the surface. Draw a small piece of parchment paper across the surface lightly to pick up bubbles.

Return to oven for 35 to 40 minutes, or until the custard has set to a thick wobble, like jello.*

Remove and transfer tart pan to cooling rack. Let cool to room temperature.
Decorations
When tart has cooled, carefully set on top of a wide glass and very gently release the tart pan.

Using several long spatulas, slide the tart off of the metal base (only if desired) onto a plate.

Melt the white chocolate in your microwave on 50% power for 20 second intervals, stirring in between until melted.

Using a fork or piping bag, drizzle white chocolate in desired pattern across the top of the tart. For a spiderweb, do many straight lines across the tart, switching directions every few seconds.

For chocolate spiders melt remaining chocolate chips in microwave. Use a toothpick to place a small glob of chocolate onto the tart.

Carefully use the tip of the toothpick to draw the legs out and refine the shape. Let chocolate set, then slice and enjoy!

Store covered in fridge for up to 3 days.
Notes
*Or equal amount of dark chocolate instead of chocolate chips. The higher the cocoa %, the more bitter the tart will be.
*If baking in a thinner or wider tart shell (I use a 9 inch pan, 2 inches deep), reduce cooking time to 20 mins and check every 5 after. If you see cracks or large bubbles, the tart is becoming overbaked. Remove it immediately.
Nutrition
Calories:
384
kcal
|
Carbohydrates:
36
g
|
Protein:
6
g
|
Fat:
25
g
|
Saturated Fat:
16
g
|
Cholesterol:
114
mg
|
Sodium:
170
mg
|
Potassium:
152
mg
|
Fiber:
2
g
|
Sugar:
14
g
|
Vitamin A:
833
IU
|
Vitamin C:
1
mg
|
Calcium:
49
mg
|
Iron:
2
mg
I'd love to hear what you think, feel free to tag me on Instagram @theflourhandprint so I can see how it went! Until next time, Happy Eating!
Happy Halloween!
Spooky Season is here and it is time for 2020's #HalloweenTreatsWeek event! #HalloweenTreatsWeek is a yearly Halloween blogging event that is hosted by Angie from
Big Bear's Wife
& its a creepy and haunting week-long event is filled with some amazingly wicked Halloween treats, recipes and some frightfully fun giveaways.
"When witches go riding, and black cats are seen, the moon laughs and whispers 'tis near Halloween."
For the 3rd annual #HalloweenTreatsWeek event we have 30 hauntingly talented bloggers that are sharing their favorite Halloween recipes throughout the week! Follow the hashtag #HalloweenTreatsWeek on social media and look at the bottom of each post to see all of the Halloween recipes that we're sharing!
Plus, don't forget that we have some great giveaways for you this week thanks to our amazing sponsor and bloggers this year!
Prize #1 from Dixie Crystals
OXO Good Grips 3-Piece Stainless-Steel Mixing Bowl Set
Prize #2 from Angie at BigBearsWife
Ninja OP301 Foodi 9-in-1 Pressure, Slow Cooker, Air Fryer and More, with 6.5 Quart Capacity and 45 Recipe Book, and a High Gloss Finish
Prize #3 from Nicole Taggart's Origami Owl Jewelry Bar
Origami Owl Locket and Halloween Charms
Prize #4 from Kathy at Lemon Blossoms
6 Quart Instant Pot Duo 7-in-1 Electric Pressure Cooker
Prize #5 from Terri at Our Good Life
Young Living's Thieves Mints ($50 Value)
Pop a Thieves Mint into your mouth for cinnamint-fresh breath after meals. Made with naturally derived ingredients and free of artificial sweeteners, dyes, and preservatives, Thieves Mints are a choice you can feel good about. Created with Young Living's Thieves essential oil blend, these mints deliver minty coolness with a hint of warm, sugar-free sweetness. Thieves Mints come in a conveniently sized container that is great to take on the go!!
Prize #6 from Julie at Back To My Southern Roots
1 Copy of – The Peanuts Family Cookbook: Delicious Dishes for Kids to Make with Their Favorite Grown-Ups
Prize #7 from Peabody of Sweet ReciPEAS
1 Copy of her new cookbook "Holy Sweet! 60 Indulgent Recipes for Bigger, Better Desserts"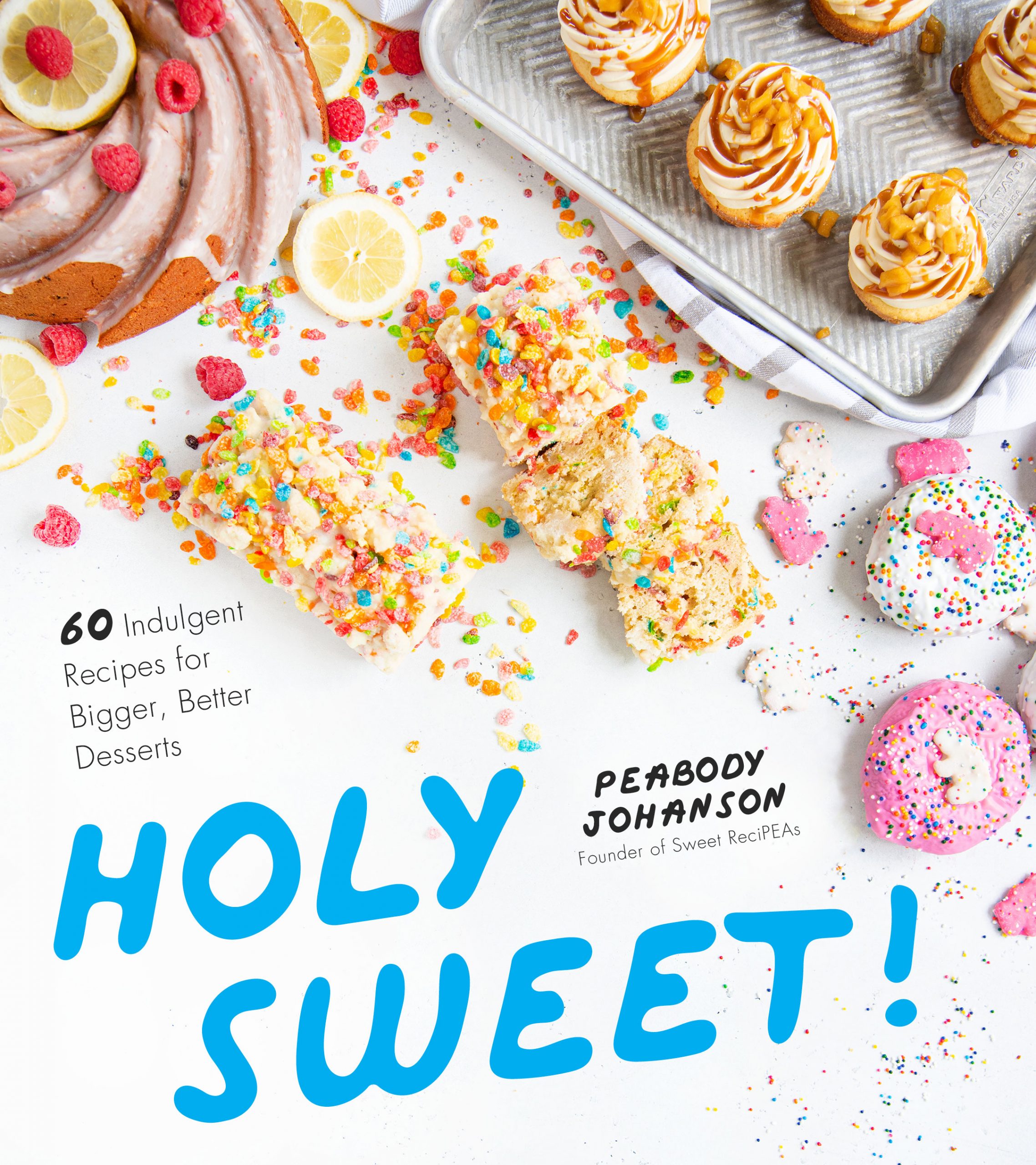 Prize #8 from Megan of Strawberry Blondie Kitchen
1 Copy of her cookbook, "Incredible One-Pot Cooking: Easy, Delicious Recipes for Exciting Meals Without the Mess"
Prize #9 from Nicole of For the Love of Food Blog
1 Copy of "Friends: The Official Cookbook"
Prize #10 from Michaela from An Affair from the Heart, Jennifer from Take Two Tapas and Michele from West Via Midwest
ONE (1) $75 Amazon gift card
Prize #11 from Shanaka from It's Shanaka
ONE (1) $25 Amazon gift card
Prize #12 from Ashley from Cheese Curd In Paradise
1 Copy of her cookbook, " The Serial Killer Cookbook: True Crime Trivia and Disturbingly Delicious Last Meals from Death Row's Most Infamous Killers and Murderers"
Prize #13 from Amy from House of Nash Eats
ONE (1) $100 Amazon gift card
a Rafflecopter giveaway
Giveaway open to US Residents 18 years or older. All entries will be verified. No PO Boxes Please. Prizes will be sent directly from sponsors to winners, bloggers are not responsible for prizes. This giveaway runs from October 5th – October 10th at 11:59PM EST. Winners will be selected soon afterward and contacted by e-mail. Winners will have 48 hours to respond or a new winner will be chosen. There are a total of 14 prizes and therefore we will have a total of 14 winners. No purchase necessary. Void where prohibited by law. Disclaimer: These posts and recipes are part of the week-long event, #HalloweenTreatsWeek but all opinions are 100% mine! We would like to Thank our amazing brand sponsors:
Dixie Crystals
that provided a prize pack for our giveaways and also sent some samples and products to the #HalloweenTreatsWeek bloggers to use in their recipes. We would also love to give a huge thanks to our Halloween Treats Week bloggers because a lot of them also donated prizes for the giveaways, including
: Angie of BigBearsWife , Nicole of Nicole Taggart's Origami Owl Jewelry Bar, Kathy of Lemon Blossoms, Terri of Our Good Life, Julie of Back To My Southern Roots, Peabody of Sweet ReciPEAS, Megan of Strawberry Blondie Kitchen, Nicole of For the Love of Food Blog, Michaela of An Affair from the Heart, Jennifer of Take Two Tapas , Michele of West Via Midwest, Shanaka of It's Shanaka, Ashley of Cheese Curd In Paradise, and Amy from House of Nash Eats!
Nutrition information and cooking times are provided as a best estimate. Values may vary based upon ingredients and equipment.